PAGE NINE

One day after the Franklin was nearly destroyed , Captain Gerhes wrote on his bulletin board for the crew: "We are under our own power and will be making fifteen knots by noon." After the tow line was cast off, Big Ben headed toward Ulithi Atoll.
She arrived at Ulithi on Sunday, March 25, 1945. Father O'Callohan led memorial services for the dead. Battle hardened sailors openly wept. Almost one-fourth of their shipmates were buried in the waters of the South Pacific. The following morning, Franklin headed for Pearl Harbor. Upon arriving at Pearl, it was determined that CV 13 would have to be repaired by the Brooklyn Navy Yard.

Franklin left Pearl on April 9th. Five days prior to reaching the Panama Canal, on April 12, the crew learned that the nation's President, Franklin Delano Roosevelt, had passed away. The 704 men left aboard the Franklin mourned the only President they could remember. A man who was a living example of the indomitable American spirit which had saved Big Ben.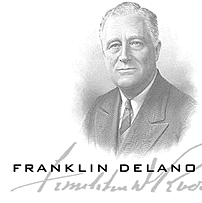 The Franklin passed by the Statue of Liberty on April 30, 1945, all hands on deck, standing at salute. The 12,000 mile journey had ended for the most heavily damaged warship in the history of the US Navy ever to make it back to port under her own power. Over the next month awards for gallantry and valor were presented to Big Ben's crew. The Franklin's crew remains to this day the most decorated crew in the history of the United States Navy.

The Franklin was completely repaired over the next year. In April 1946, it was announced by the Navy that Franklin would be placed in mothballs. After her repairs, Franklin was in the best condition of any Essex class carrier in operation, according to Navy experts. Twenty years later, the Franklin was destroyed by cutter's torches; her steel was sold to the former enemy that tried to destroy her. In conclusion, I will add the words that were written 50 years ago in her crew book: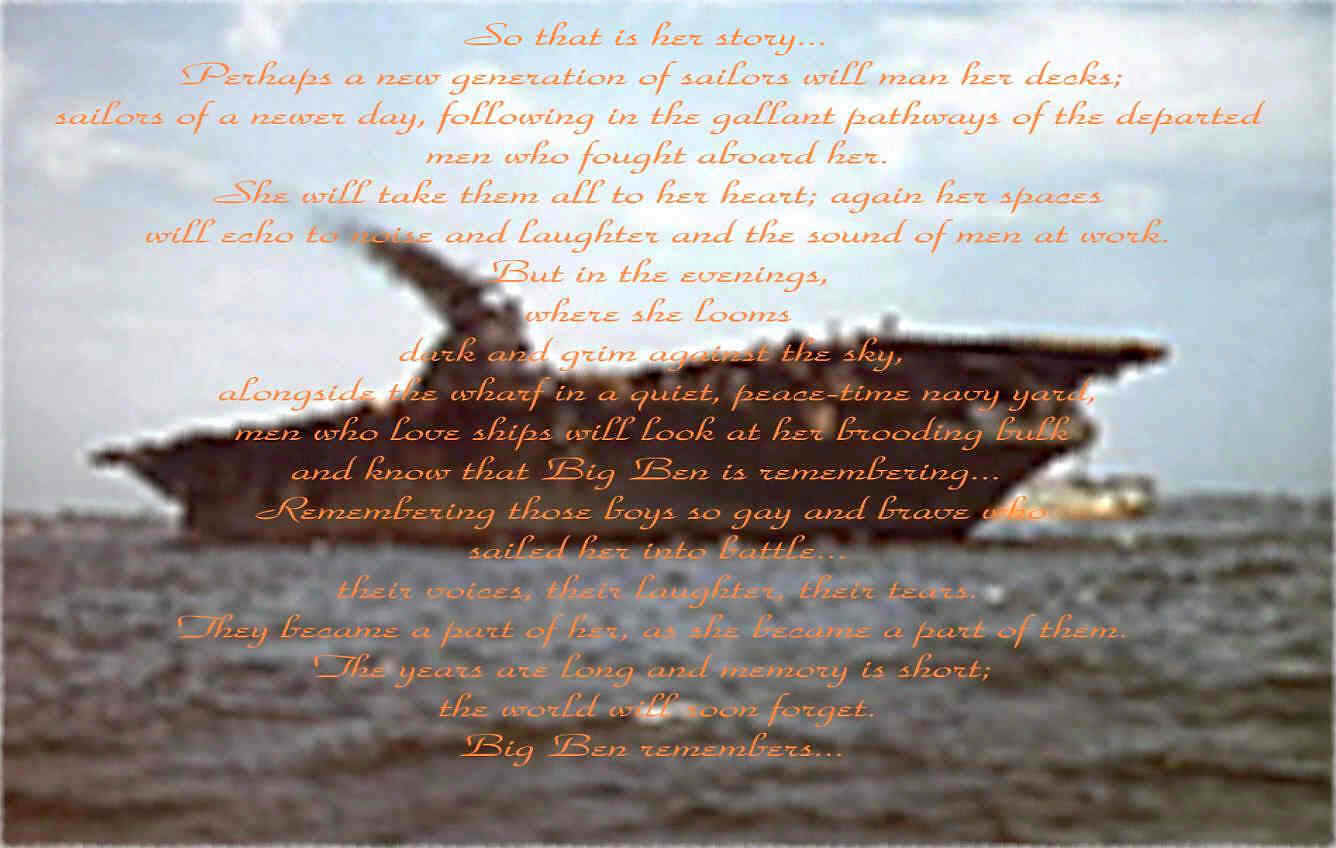 Please Send your Comments Regarding This Site To Walter Smith at: benfranklincv13@home.com

Please Visit The USS Franklin Honor Roll Pages Listsing All Who Were Killed In Action While Serving Aboard The USS Franklin By Following The Link Below: